The Best Fallout Tattoos
I searched the Web to find the greatest Fallout tattoos one can see online. I also added those that I already had, saved on my PC. I believe these are the best Fallout tattoos that you'll ever see on the Web. However, if I missed a great one, send your picture to my Fallout group on Facebook and I will be sure to check it out. So, without further ado, enjoy!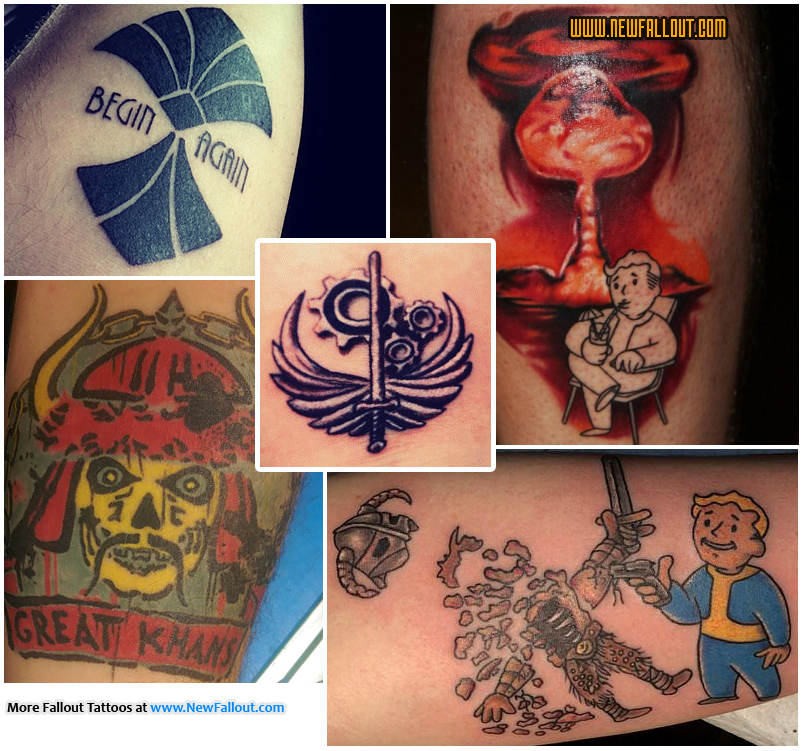 Here are some cool
Fallout tattoo ideas
...
Fallout Tattoos: Vault Boy, BoS, NCR, The Enclave, Vaults
Hint: Some of the smaller images can be enlarged.
Some cool ideas for a
Fallout tattoo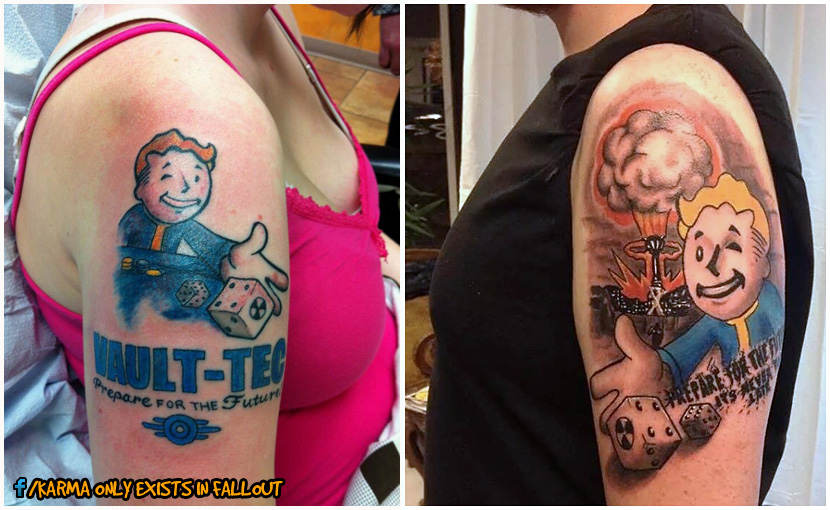 Fan submitted tattoos on
Straight Outta Vault 111
: Brooke Amber Gibbon-Watts and Mats Ringstad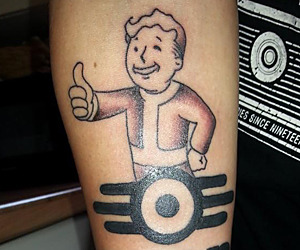 War never changes Fallout tattoo with Vault Boy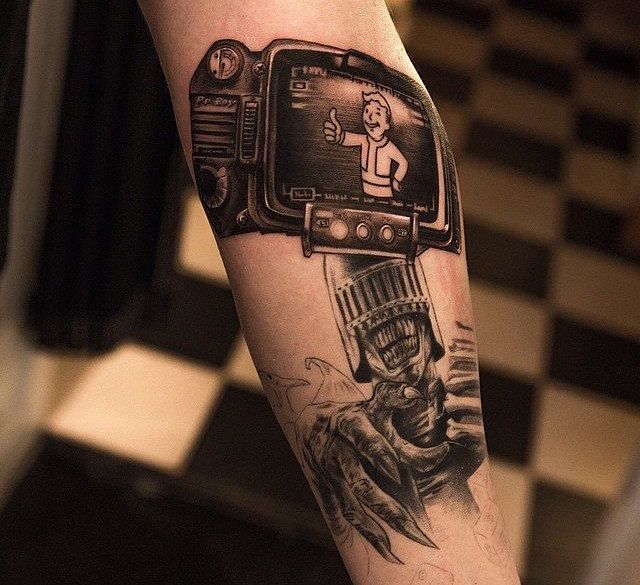 Two apocalypses are better than one, right? Tattoo artist: Niki Norberg.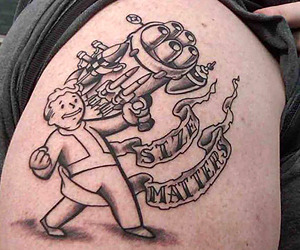 The Big Guns perk tattoo by Richard Clyde Howell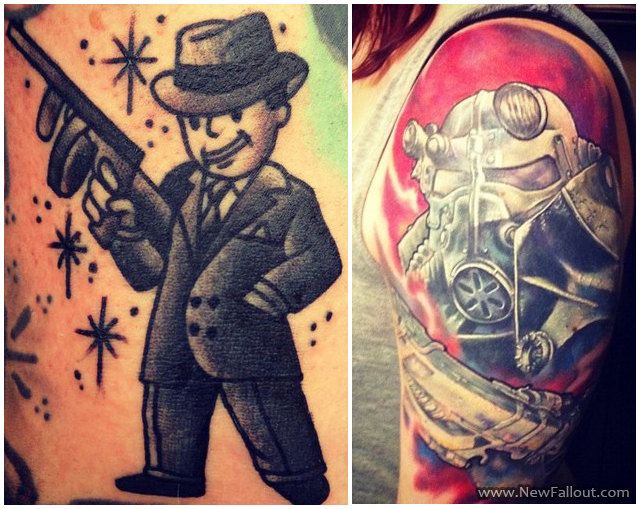 Gangster Vault Boy tattoo by Adrian Edek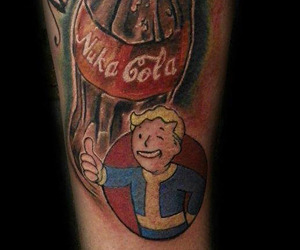 Nuka Cola tattoo by Roger Price of Studio-B-Tattooing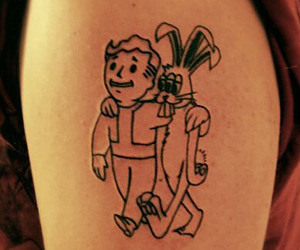 Animal Friend Fallout tattoo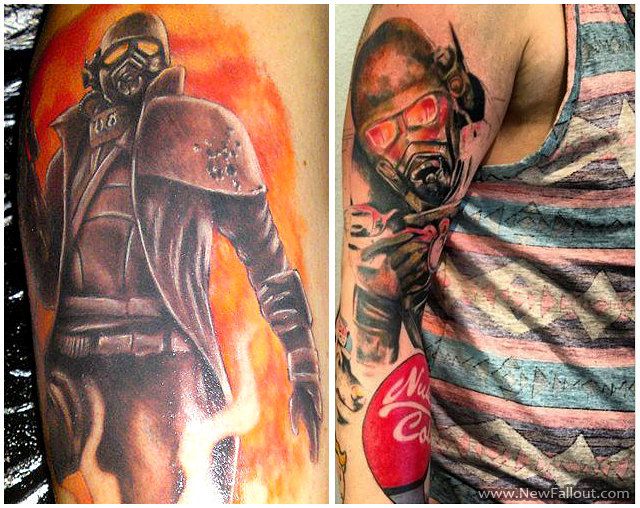 Two amazing NCR Ranger Fallout tattoos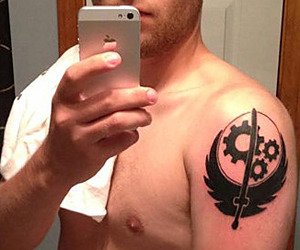 Awesome Fallout BoS tattoo by Ryan Fitzgerald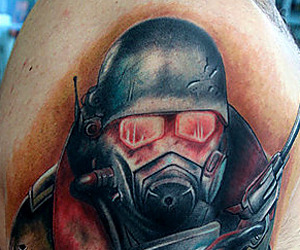 Best NCR Ranger tattoo? Hell yeah!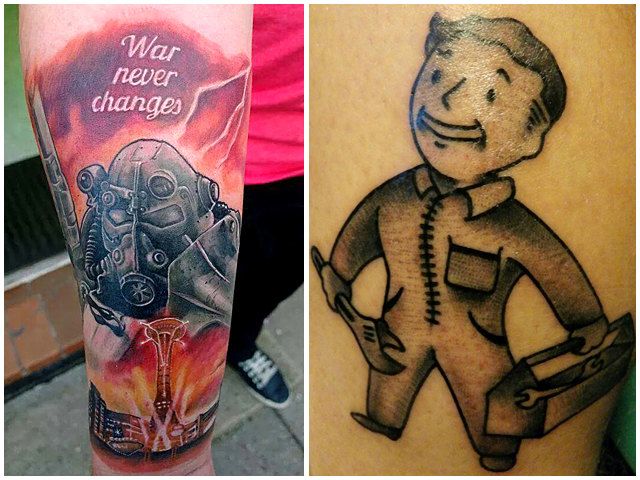 BoS soldier tattoo by Rasmus Thomsen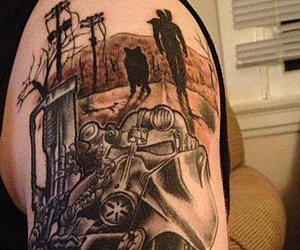 Incredibly detailed Fallout tattoo. Click for bigger picture.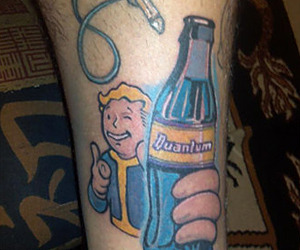 A Nuka-Cola Quantum tattoo, Acid Rain and Bloody Mess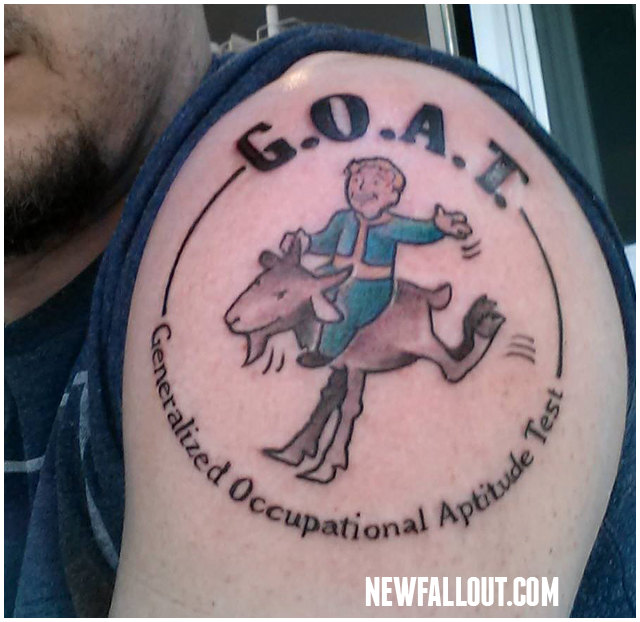 A Fallout G.O.A.T. tattoo!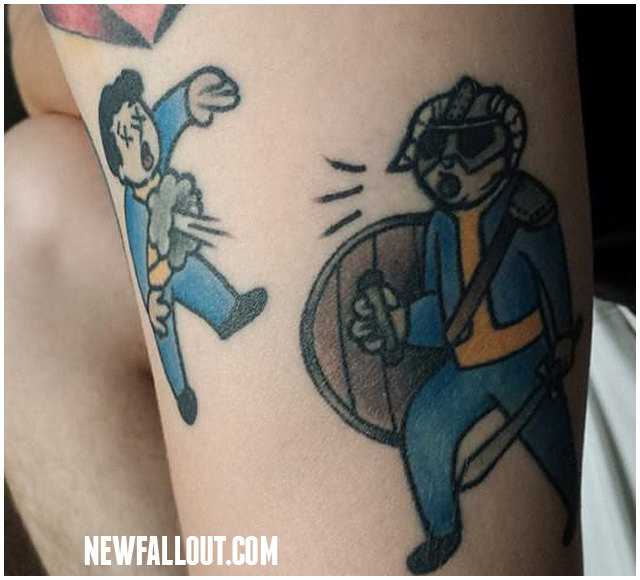 FUS RO DAH! Sorry Vault Boy, you lose. Tattoo by Nick Teenine.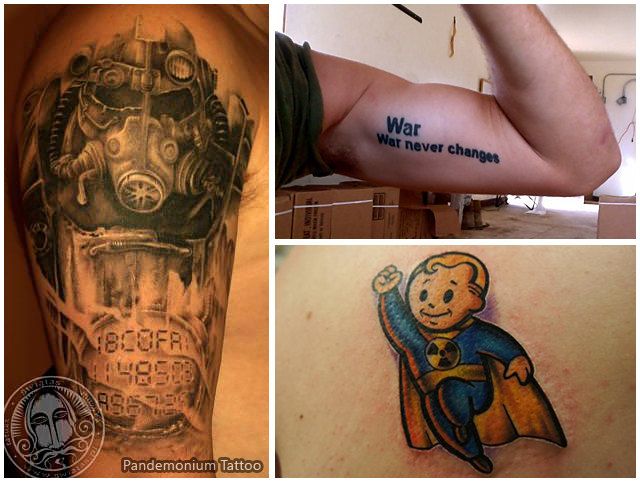 A war never changes tattoo and an amazing BoS soldier's head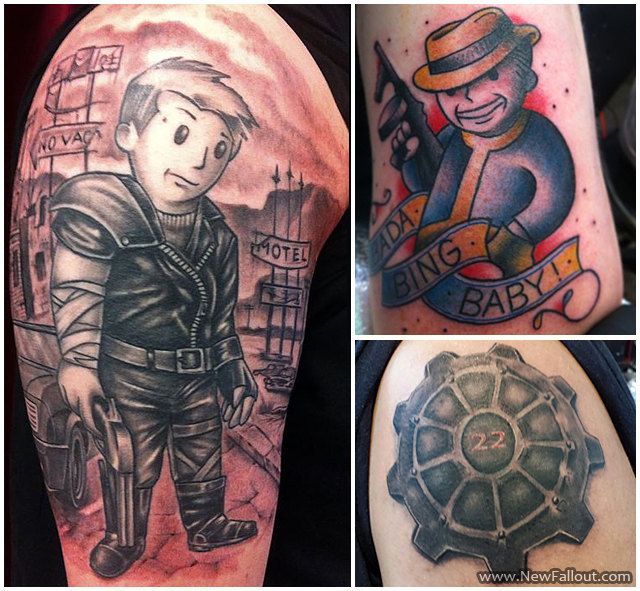 Mad Max vs Fallout tattoo by Alex Mad Crow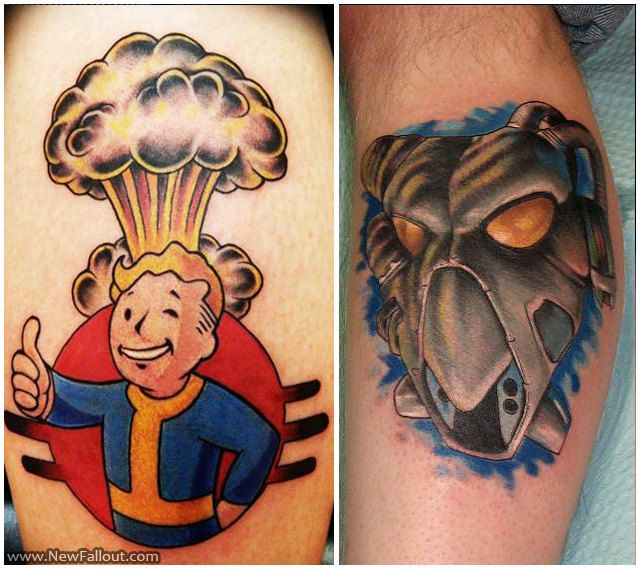 Vault Boy and Enclave Tattoo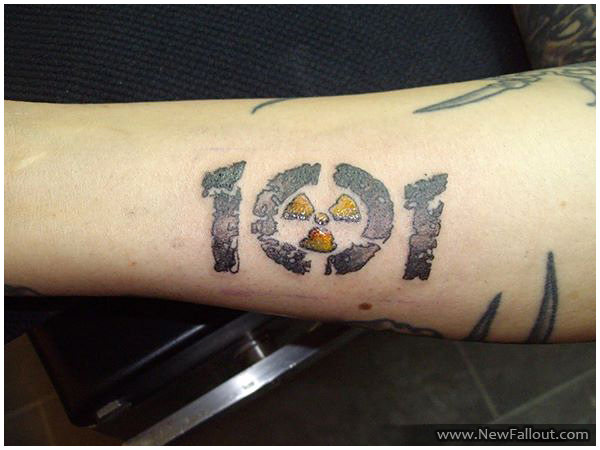 Vault 101 tattoo by Reno Bach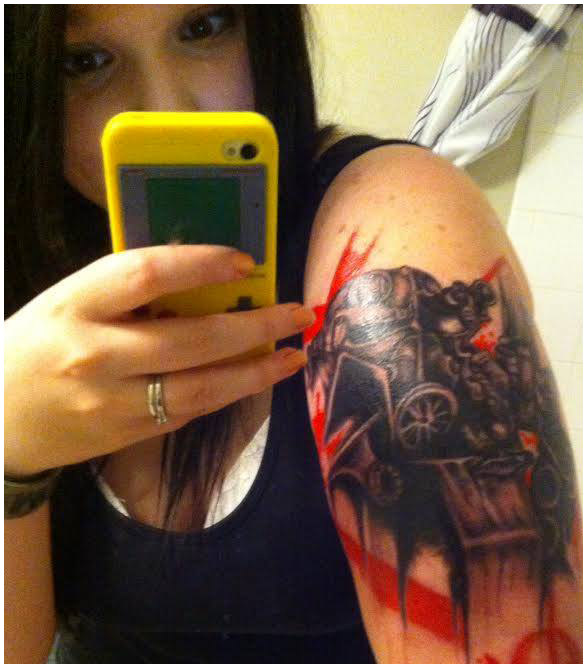 Girls have Fallout tattoos too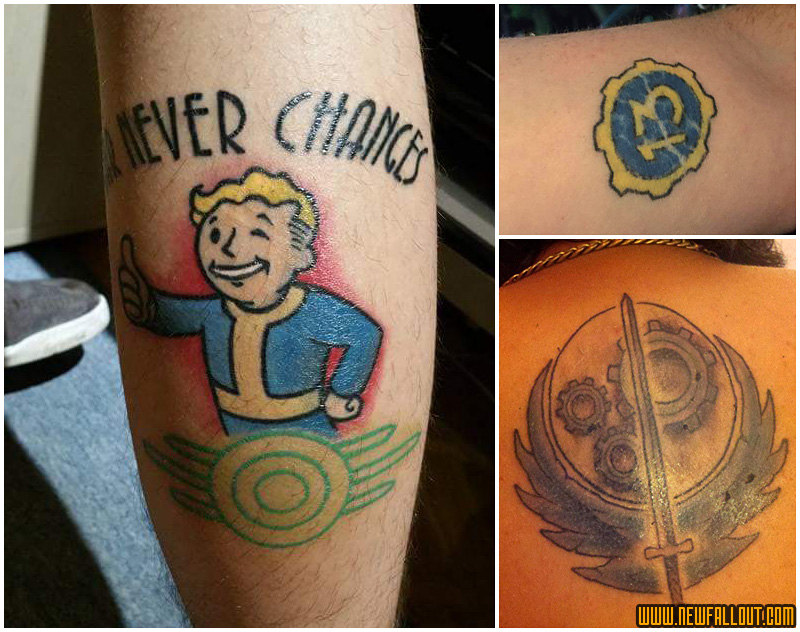 Vault Boy tattoo by Max Rauch, Vault 13 by Michael Stogsdill, BoS back tattoo by Dylan Skelton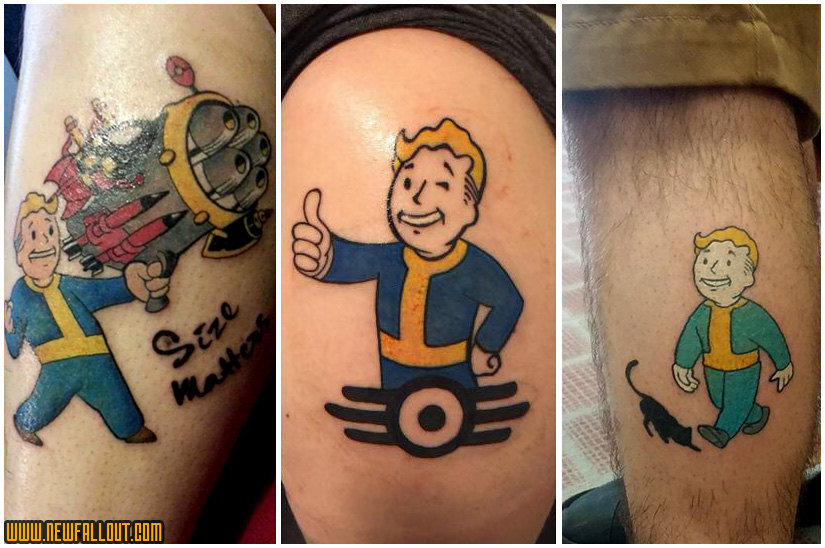 Vault Boy tattoos
by Ben Walker, Chris Ruger, unknown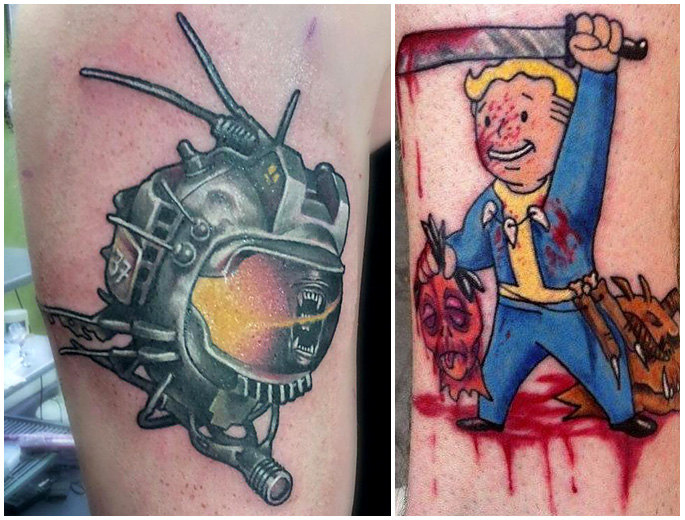 ED-E tattoo
and Fallout perk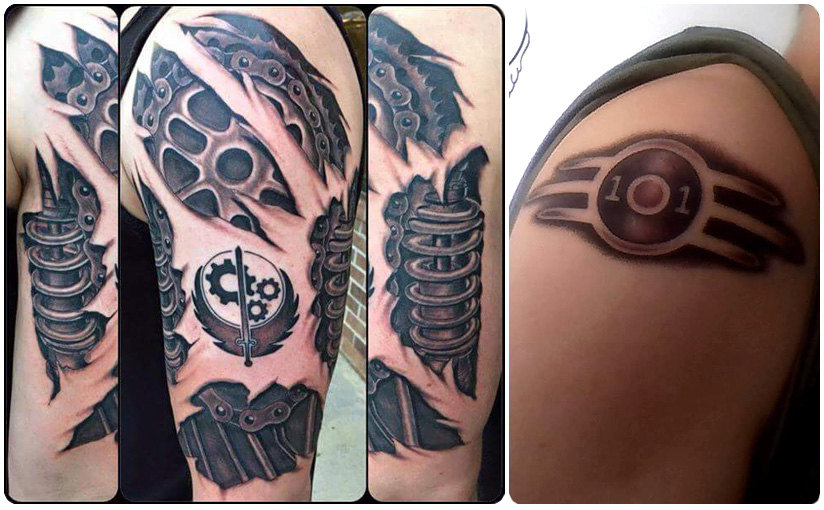 Vault 101 tattoo by Midas Willem Minkjan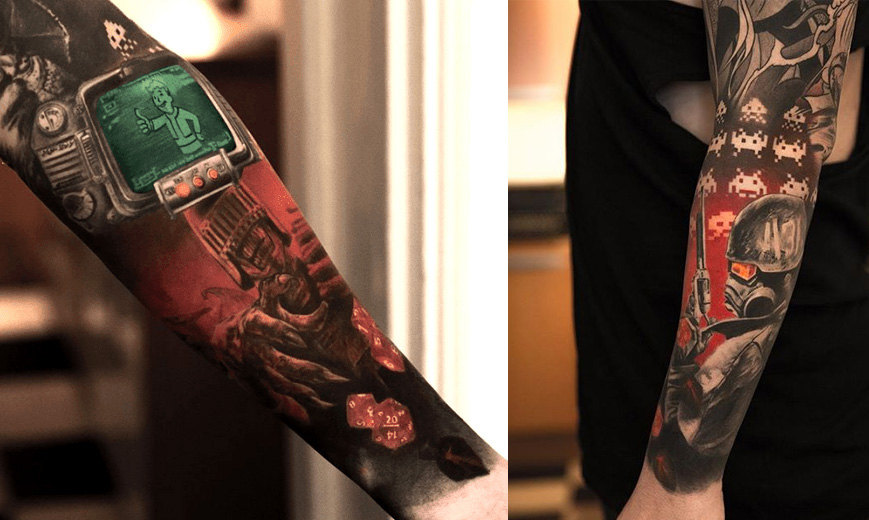 By tattoo artist Niki Norberg (niki23gtr on Instagram)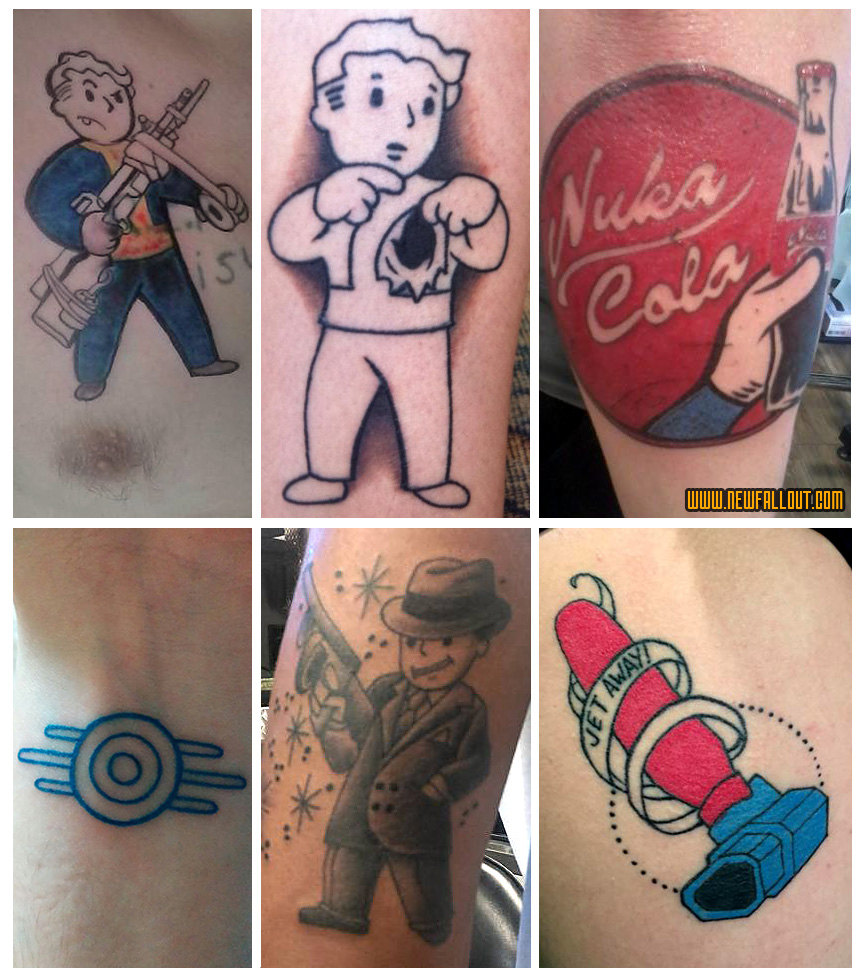 By Jack Dobson, Joshua M Jones, Liam Berkelium Bourke, @tiny-pyrous, Christopher Robn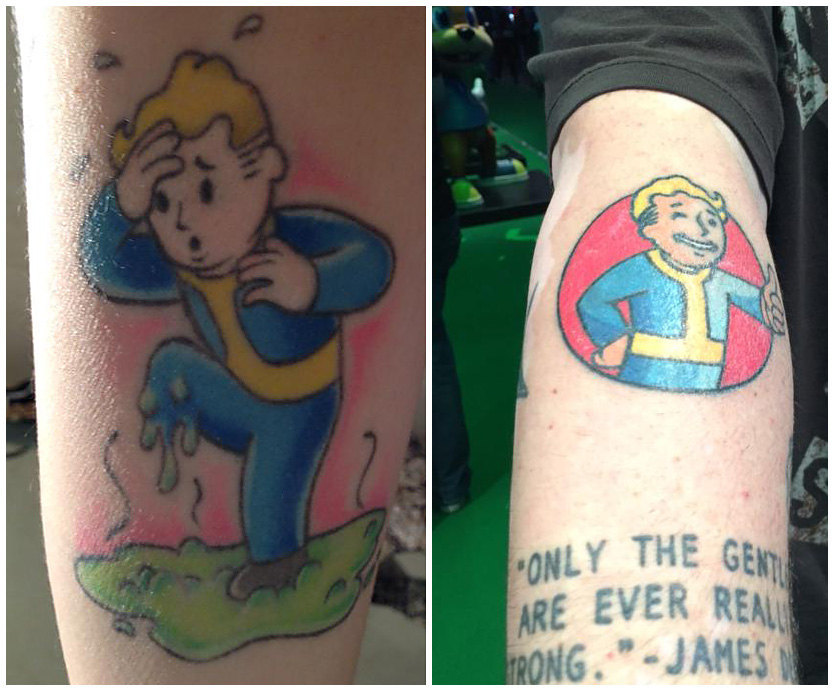 Another cool Fallout tattoo by @hey_mici (left)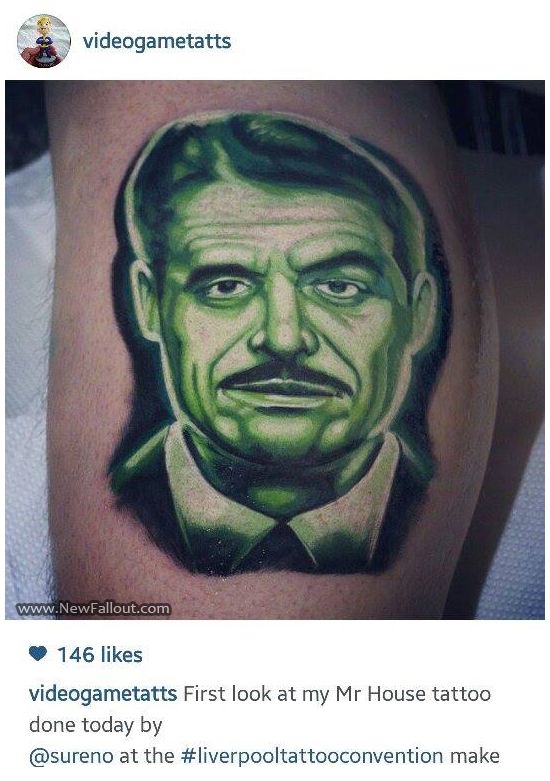 Mr. House tattoo by VideogameTatts on Instagram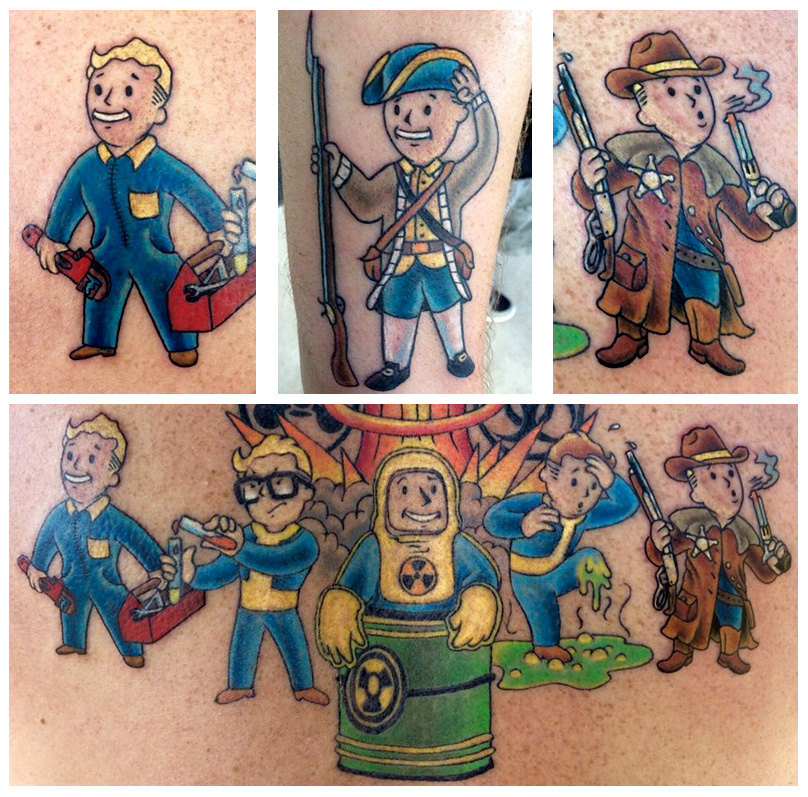 Which one of these you think it's the best Fallout tattoo?
Cool Brotherhood of Steel tattoo, don't you think?
Thumbs-up Fallout tattoo
Got a tattoo you'd like to see here? Come join the party with the best
Fallout group
on Facebook and submit your tattoo for review.
Amazing Fallout tattoos, aren't they? Fallout has some really dedicated fans out there and it's a pleasure to watch its artwork on the bodies of complete strangers.
Tags: best fallout tattoos, fallout tattoos, fallout tattoo, fallout bos tattoo, fallout ncr tattoo, nuka cola tattoo, vault boy tattoos, war never changes tattoo, fallout tattoo ideas
Share with your friends!